What is GC Music Consultant?
My name is Georges Carrier and I am an entertainment professional with deep roots in the country music industry. Throughout my career I have been the representative, the music supervisor and the producer of the most important bluegrass and country music festival in France. Because of this varied experience I understand the complexities of producing shows and making a living making music from both the artist and executive perspectives.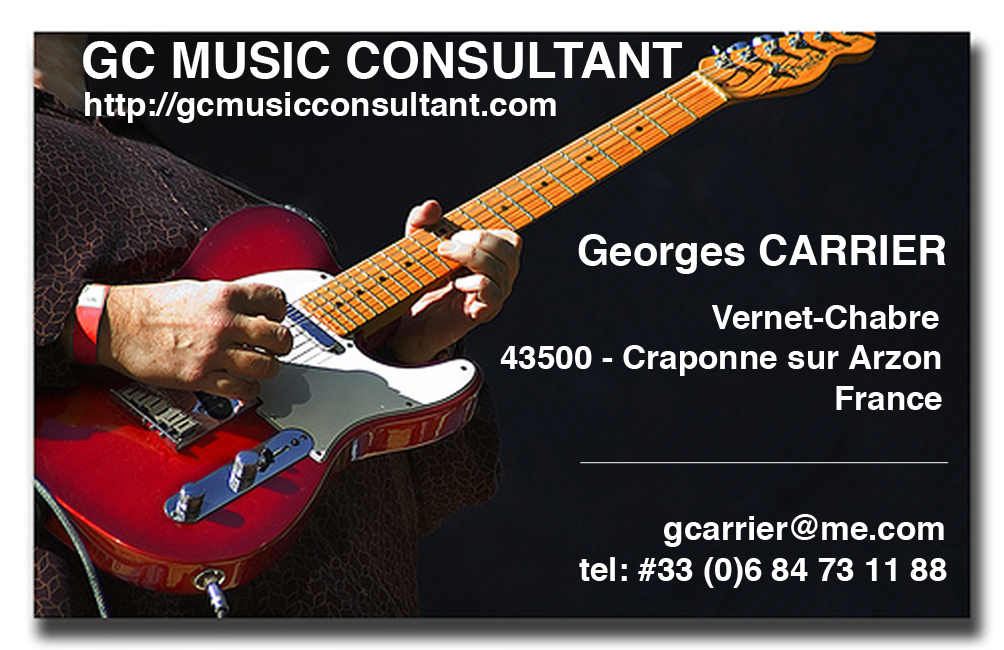 I provide music business consulting and all sorts of technical help (work permits, translations of biographies and contracts etc.). For artists I am able to speak from first-hand experience about how to expose your music to a wider audience. For festival or venue producers I can advise you on the politics of working with artists' managements and booking agents and how to create more opportunities for you and your clients or customers. I can assist with the organization of live music performances for both private and corporate venues, each tailored to specific individual needs.
Georges Carrier
VERNET-CHABRE
43500 - CRAPONNE/ARZON
France
#33 (0)4 71 03 38 75
#33 (0)6 84 73 11 88